Watch: Odd Orbs Spotted Near San Diego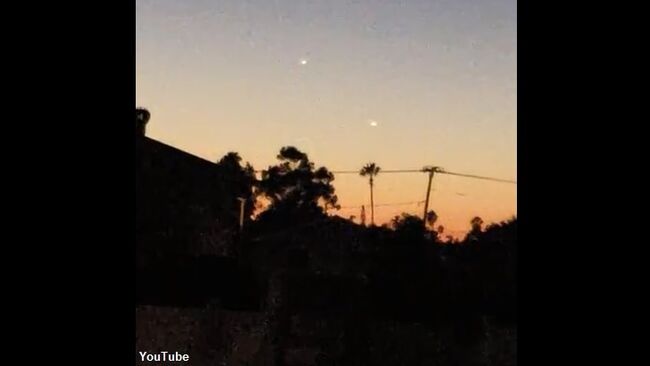 A family in San Diego found themselves watching the sky in wonder after spotting a pair of puzzling orbs which seemed to be hovering in the air. The strange scene, captured on film by Chris Wilson, was posted to YouTube a few weeks ago and recently captured the attention of UFO enthusiasts online. According to Wilson, the sighting occurred in La Mesa, California as he was watching the sunset.
In the video, a ball of light can be seen descending from the sky before stopping in mid-air. Shortly thereafter, much to Wilson's amazement, a second orb suddenly appears nearby seemingly out of nowhere. After a couple of minutes, the two anomalies appear to drift downward before disappearing out of sight. During the entire incident, Wilson can be heard discussing the oddities with the people around him and speculating on what they might be, which appears to indicate that this is a genuine sighting and not some kind of prank or a misidentification of a reflection on his phone.
Check out the strange footage at the Coast to Coast AM website and see if you can figure out what Wilson witnessed.


Coast to Coast AM with George Noory
Want to know more about Coast to Coast AM? Get his official bio, social pages & articles on iHeartRadio!
Read more